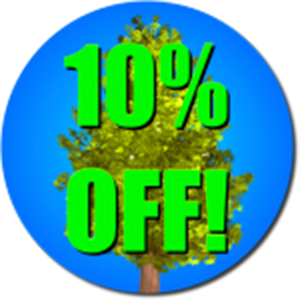 Summer Savings from Elite Tree Service!
Save 10% off your final invoice on any and all of our residential and commercial tree care services with Elite Tree Service's Summer Savings Special
Call 971-998-8733 to learn more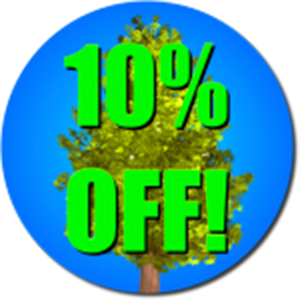 ABOUT THE TREE CARE EXPERTS AT ELITE TREE SERVICE
Elite Tree Service provides top notch tree services to customers throughout the Willamette Valley. We're truly a full service team and one stop shop for all your tree service needs. We offer any tree service you'll need like tree removal, brush chipping, stump grinding and removal, tree trimming, tree pruning, tree thinning and tree care and maintenance with a focus on the health and longevity of your trees. Elite Tree Service also has an Arborist on staff to consult with you and help you make the right decisions for your trees and your property as a whole. We also have a keen eye for safety, both during our work and after we've gone. We serve the entire metro PDX area including Portland, Gresham, Beaverton, Hillsboro, Wilsonville, Forest Grove, Sherwood, North Plains, Burlington, and beyond. Check out our Service Area for a map and a more in depth look at the cities and towns we cover.

What sets Elite Tree Service apart from the competition? Here are four key factors that we bring to every project we take on:
THE VERY HIGHEST QUALITY OF WORK​ ​
Regardless of the tree service we provide, we bring the same commitment to quality to every job. Whether it's tree removal, stump grinding and removal, tree trimming and pruning, we work hard and offer expert work 100% percent of the time. At Elite Tree Service, we're not just experts in the tree services field, we consider ourselves craftsmen. So you can expect a level of professionalism and expertise that comes from a true craftsman when you hire Elite Tree Service.
SUPERIOR ATTENTION TO DETAIL​ ​
One of the biggest compliments we consistently receive from our tree service customers is that they can't believe how clean their property looked after we'd finished removing trees, trimming and pruning tree or grinding down unwanted stumps. For us, leaving your property clean and looking great comes from our overall attention to detail. As we work we make sure your trees look great, and when we're done we want your property looking just as good.
OUTSTANDING CUSTOMER SERVICE​ ​
Satisfied, happy customers with beautiful and safe trees are our core goal at Elite Tree Service. We want you to love the work we've done, love the look of your property and trees, and most of all to have a safe environment for you and you family. We feel we make every effort to go above and beyond the norms of customer service. Our crews work hard, show up on time, maintain quality communication with you and bring positive, friendly attitudes to each job. Check out the testimonials and reviews of Elite Tree Service's numerous, satisfied customers to see how we shine.
WE'RE ALWAYS HERE FOR OUR VALUED CUSTOMERS ​
When we say we're always here for you, we mean ALWAYS. Elite Tree Service offers 24 hour a day, 7 day a week, on call, emergency tree services. That means you can contact us at 971-998-8733 any time, day or night, 365 days a year in case of emergency. Whether it's storm or weather damage to your trees, lightning strikes, age, decay or an unforeseen accident, Elite Tree Service is ALWAYS available to our residential and commercial customers throughout the greater Portland metro area.
DON'T HESITATE TO CONTACT ​OUR TEAM DIRECTLY ​
​The Elite Tree Service team is here to meet all your tree service needs. Whether it's a major project or a simple landscape improvement, we're the only pros you'll need to call in the Portland - Vancouver Metro area. 24 hour emergency tree services are also available, so reach out to us! ​
Info@EliteTreeServicePDX.com