WE'D LOVE TO HAVE A POSITIVE REVIEW FROM YOU!
​ IF YOU'RE HAPPY WITH THE WORK WE'VE DONE,
THERE ARE 2 EASY WAYS YOU CAN HELP ELITE TREE SERVICE:
1. REFER YOUR FRIENDS & FAMILY TO US SO THEY CAN BECOME OUR CUSTOMERS
2. WRITE A POSITIVE ONLINE REVIEW FOR ELITE TREE SERVICE
Positive online reviews are a great boost for Elite Tree Service and help us build our online reputation and improve our positioning in search engine rankings. Google is by far the best and where your review will help and support us the most. Click either picture below to write a review for Elite Tree Service and help us boost our Google presence!
If you're not logged into your Gmail or Google account, you'll be prompted to when you click the REVIEW button. Once logged in, you'll be able to share your experience and write your review for the Elite Tree Service team.​
Google reviews are by far the most beneficial to help us improve our online presence, but if you don't have a Gmail email account then please consider leaving us a 5-star Facebook review. Click the image below or click here for the Elite Tree Service Facebook page.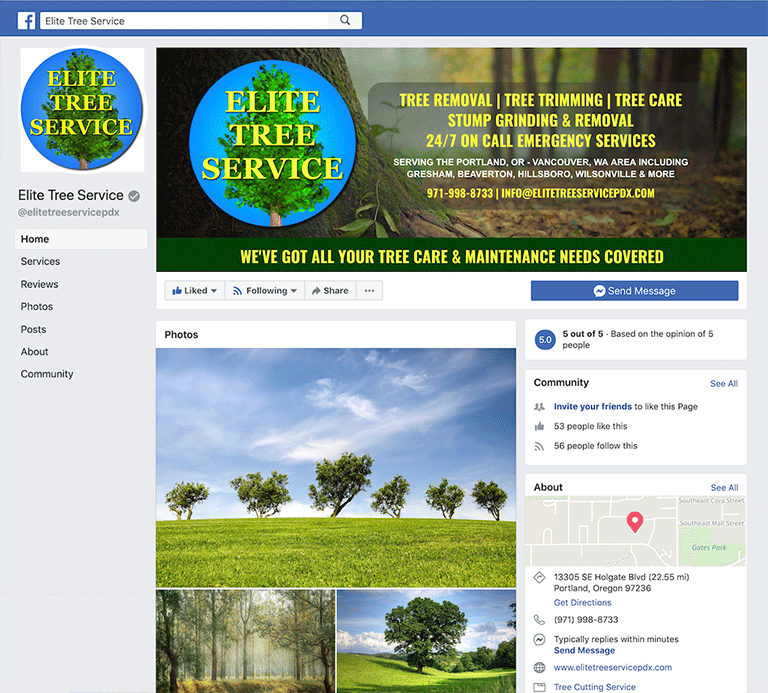 ​Thank you for your support! You can click any of the images below to navigate to our quality tree services. ​
CALL ELITE TREE SERVICE FOR YOUR FREE TREE SERVICES ESTIMATE: