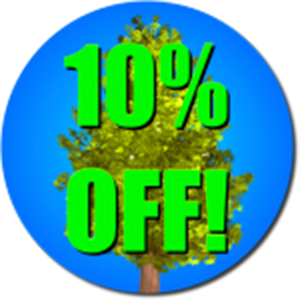 Summer Savings from Elite Tree Service!
Save 10% off your final invoice on any and all of our residential and commercial tree care services with Elite Tree Service's Summer Savings Special
Call 971-998-8733 to learn more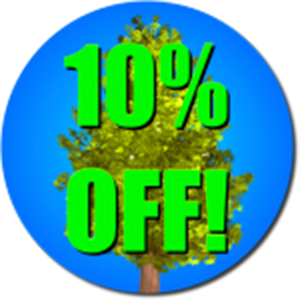 ANSWERS TO COMMON QUESTIONS ABOUT OUR TREE SERVICES
When you're on the job at my home, do I need to be there?
Typically no. We can do what we need to do so long as we have the access we need to your property, ie. unlocked gates and fences, no pets in the yard, etc. We don't want you to feel you have to take time off or use any paid time off at your job to watch us work. We're pros and we'll handle everything. If you'd like to be there to observe, you're more than welcome to. We simply ask that you follow our safety instructions while we're working. The safety of you, your family and your home are top priorities for Elite Tree Service.

Will there be damage to my lawn or landscaping from the work?
With the major projects like tree removal and stump grinding, there is potential for the equipment to leave tracks behind. As we're professionals you can count on us to let you know exactly what to expect, take great care of your home and property while we work and clean up when we're done. We can also restore, repair and reseed anything that needs attention.

What happens to the wood after you take down my tree(s)?
We'll take care of that for you as part of the service and it will be reflected in the estimate. We may chip it on-site or load and haul it away. If it'll make good firewood, or if you want to keep it for any other reason, then we'll cut it and stack for you. Lots of our customers keep wood that is in good shape and we're happy to leave it for you.

There are power lines running through my tree, what do I do about that?
Let the pros at Elite Tree Service handle that! When we do our initial inspection, we'll determine the best way to proceed. Your safety, the safety of your family, home, neighbors and of course the safety of our team come first. We'll address any issue relating to utilities like gas, water, power, etc. prior to beginning work. Basically, we'll take care of everything!

Will I need to clear anything for you, like my lawn or move vehicles out of the driveway?
That's going to depend on the job and the type of equipment we'll need to bring. When we offer you your free tree service estimate we'll either be on-site to observe your property or we'll ask all the right questions over the phone. We'll let you know what to expect so you can plan accordingly.

Do you offer landscaping services?
There are plenty of landscaping services we can offer as part of our tree care, maintenance, trimming, thinning and pruning services. When it comes to lawn care in general, we're happy to recommend some quality local landscapers we trust to take great care of our customers. Just be sure and ask, we'll be happy to refer you.

What forms of payment do you accept?
For your convenience, you may pay by cash, personal check, money order, cashier's check or by credit card. We accept most major credit cards and we'll cover that when we schedule the project.

Do you do any discounting of your services?
We price our services VERY competitively and pride ourselves on offering the highest quality tree service work at great value. While we don't have any specific discounts, just be sure and ask when we offer the estimate. We want your business and are happy to discuss your budget needs when we quote a price. Also, if you have an estimate from a competitor, let us know and we'll see if we can match or beat their pricing.

What areas do you service outside of Portland?
Elite Tree Service serves the greater Portland/Vancouver Metro Area. This includes Portland, Gresham, Beaverton, Hillsboro, Tigard, Milwaukie, Burlington, Troutdale, Wilsonville, Sherwood, Eagle Creek, Beavercreek and any locations in and around that radius. We also serve customers in the Vancouver and Camas areas of Washington state. If you're not sure if you're in our coverage area, just give us a call at 971-998-8733.

Will you email my estimate to me?
You bet. If you'd like an estimate emailed to you, we'd be happy to do that.
CONTACT ELITE TREE SERVICE DIRECT: