The Benefits of Trees & Why We Love Them
Landscaping is a great selling feature. A beautiful yard with trees and flowers may help you sell your home quicker, and get more for it. Since attractive landscaping can increase the value of your home, the money you spend on landscaping is really an investment. If it's clear that you take care of your trees, prospective homebuyers will be more likely to assume that you've taken care of your house as well. A well-cared-for mature tree can add to the appraised value of your home, too.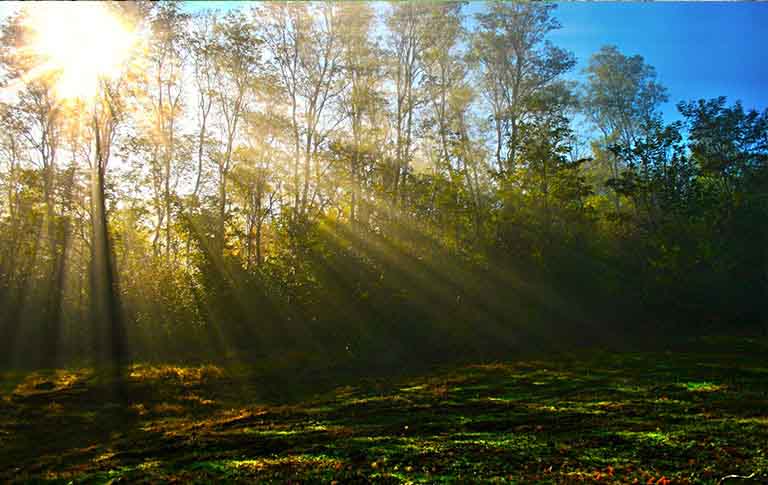 Trees also fight air pollution by filtering the air and removing dust and other particulates. When it rains, these pollutants are washed to the ground. Trees also remove pollutants like ozone, carbon monoxide, and sulfur dioxide, and give off oxygen, assisting in the global fight against greenhouse gases and helping ensure your family breathes cleaner air.
Trees also help prevent storm-water damage and erosion, and can drown out the sounds of street traffic to keep your home peaceful and quiet. If your trees provide shade for your home, they will also save you on energy costs by reducing your need for air conditioning, and can save on heating costs by reducing the impact of wind in the winter.
If your family spends a lot of time in your yard, your trees can even decrease your risk of cancer. Being in the shade of a tree can reduce UV-B exposure close to 50 percent.
Make sure to keep your trees well cared for! Not only will they look wonderful, but they will add to the value of your home, fight air and noise pollution, save you energy costs, and possibly even reduce your risk for skin cancer. The money you spend caring for your trees improves your quality of life, and the value of your home.
By Charles Montgomery, NW eSource
GET YOUR FREE ESTIMATE FROM ELITE TREE SERVICE