BEAVERTON OREGON TREE REMOVAL FROM ELITE TREE SERVICE
If you're looking for tree removal Beaverton, you've come to the right place! At Elite Tree Service, we manage to combine fast and straightforward efficiency with safety-conscious and attentive care to give customers searching for "Beaverton tree removal near me" a thoroughly excellent experience with tree removal in Beaverton, Oregon.

Elite Tree Service has knowledgeable team members equipped with the best tree tools available. Because of this, we can offer reliable tree removal for Beaverton, including same-day service for most jobs. Our team can also deal with emergency cases for times when you need tree removal in a serious hurry. For Beaverton tree removal with trees big or small, you can count on Elite Tree Service to be the best in Beaverton, Hillsboro, Tigard, Portland and beyond!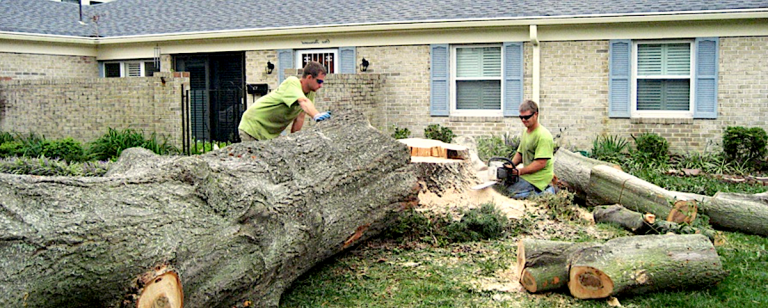 Get in touch with us about Beaverton Oregon tree removal by filling out and submitting the contact form on our website, or through phone number 971-998-8733 or email address info@elitetreeservicepdx.com. Elite Tree Service is always happy to work with potential customers and would love to do a free estimate tailored to your unique needs!
Why Choose a Professional Beaverton Tree Removal Company?
Tree removal may seem like only a small step up from normal outdoor DIY projects, but, in reality, it is a very dangerous task which should only be undertaken by trained professionals. Making mistakes with tree removal may mean painful personal injury and pricey property damage you'll regret forever. By trusting a top team like Elite Tree Service, you know you are in safe hands. With us your safety is always made the unwavering priority. We care about you, your family, your home, and your neighborhood and will work hard to keep your trust. Besides the safety angle, it's important to remember that taking down a tree is tough, especially when dealing with something like root overgrowth! Making sure you find and eliminate every vital part of the tree's roots without leaving your yard in pieces or further damaging major structures is a job that Elite Tree Service is ready and able to do.

We also offer emergency assistance, which can be necessary when dealing with dead trees which are precarious in general and even more so for the average homeowner attempting tree removal. Elite Tree Service employees will be ready to intervene whenever needed and will work to make the experience painless for you.

Another major benefit of hiring a professional team for residential tree removal Beaverton is the dependable advice you can appreciate. Elite Tree Service customers not only receive safety-centered, efficient services but valuable advice cultivated through our years of experience. Many homeowners are unsure whether or not a tree needs removal - potentially even whether or not the tree in question is alive or dead! We're here to help. Our tree service team will not tell you to remove a tree unless we genuinely believe it is needed after we have listened to all the details. In fact, Elite Tree Service has an arborist on staff to help with questions exactly like this.

We can help you understand the reasoning behind the main causes for tree removal, which are often overgrowth, death, placement, and health problems:
Health problems can not only infect one tree but often many others in your yard, making tree removal an unfortunately key solution to preserving your natural environment. If your tree has a disease or fungus, call Elite Tree Service to have the tree evaluated. We'll let you know if it needs to be removed right away.
Whether a previous homeowner planted a tree in an area you dislike or your needs have simply changed and your tree's current spot just doesn't fit the bill, you have a placement problem. If you like the tree and wish to keep it, removal and relocation is likely a great option. Or, we can remove and break down the tree if you'd prefer.
Root overgrowth can cause major problems such as uplifting your foundation, hardscaping, or plumbing system. In this event, tree removal is the necessary solution to save you more trouble down the line. Elite Tree Service workers will take great care not to cause further damage while getting the removal done effectively and thoroughly. Or, if branch overgrowth is the problem, we can help with that, too! Our team can do tree removal and relocation or tree removal and breakdown, or we can do Beaverton tree trimming, pruning, and maintenance services that will keep your tree in pristine condition. Simply find a schedule that makes sense for you and we'll handle the rest.
Dead trees may still appear relatively strong and sturdy, but one soil shift, gust of wind, or hard rain could be all it takes to make that tree come toppling down, potentially causing major harm for your home and family. When you find yourself with a dead or dying tree, call Elite Tree Service as soon as possible for tree removal that will save you big headaches and bills down the road.
At Elite Tree Service we always try to match or beat our competition... if you've already gotten an estimate from one of our competitors, just let us know and we'll see if we can beat it. Just call 971-998-8733 for your free quote!
Count on the Trustworthy Beaverton Tree Removal Team at Elite Tree Service
Elite Tree Service is a trusted business which has successfully completed tree removal for countless clients. We are known for our quick, safe tree removal as well as a full range of other tree services such as Beaverton tree maintenance, tree trimming Beaverton, stump removal Beaverton, and more. In everything we do, we leave no mess behind so you can enjoy a clean, beautiful garden.

Additionally, we're mindful of our customers' wallets and are thoughtful with our pricing. That's why we offer costs which you feel good about paying for the excellent service you get in return. And, if you receive a competitor estimate, feel free to pass it on to us, and Elite Tree Service will try to match or even beat it when possible!

To arrange for tree removal, learn more about our tree services, or schedule your free consultation, contact us today! You can use the easy contact form below, or reach out to us by phone at 971-998-8733 or email at info@elitetreeservicepdx.com.

For emergency assistance, dial 971-998-8733 and remember to leave us a voicemail if we don't answer right away. Or, email info@elitetreeservicepdx.com and our project manager will get an immediate alert.
Elite Tree Service will be there to help as soon as we can.