GRESHAM OREGON TREE REMOVAL FROM THE EXPERTS AT ELITE TREE SERVICE
Rather than taking on a dangerous tree removal DIY project, choose fast, safe, and cost-effective service from the best Gresham tree removal near me team: Elite Tree Service. We take great care in our work and make safety the top priority at all times, ensuring the utmost respect is given to your property during tree removal in Gresham.

With thoroughly trained staff, years of experience, competitive pricing, and an unwavering dedication to customer care, you can count on Elite Tree Service to handle any tree removal Gresham challenge with safe, efficient service. We even offer same-day assistance in most cases, as well as emergency Gresham, Oregon tree removal when necessary.

You can get in touch with Elite Tree Service by calling 971-998-8733, emailing info@elitetreeservicepdx.com, or by filling out the form below. We're always happy to speak with clients and can't wait to hear from you!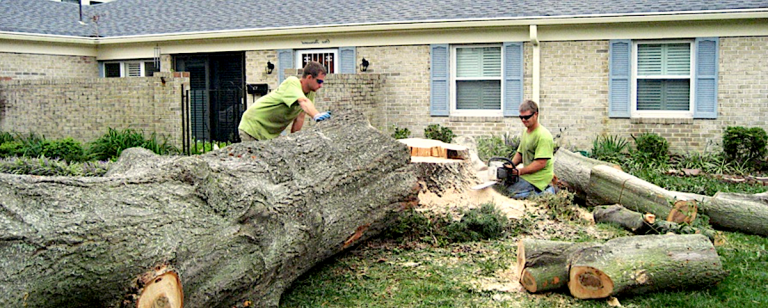 WHY YOU SHOULD USE A PROFESSIONAL GRESHAM TREE REMOVAL COMPANY
Tree removal is not only an arduous task but a dangerous one as well. It is very easy for those attempting tree removal without the right experience, knowledge, and tools to make a mistake and end up with serious personal injury or property damage. One small mistake could prove frustrating, costly, painful, and possibly even fatal. That's why we recommend homeowners don't attempt tree removal themselves. Instead of taking a risk on your safety, trust the Gresham tree removal experts at Elite Tree Service.

Tree removal is also an extensive, time-consuming process for ill-equipped homeowners. However, when you use a Gresham professional tree removal service like Elite Tree Service, you can enjoy fast, safe tree removal with just one easy phone call. Our efficiency is just part of the reason why families use professional Gresham tree removal company Elite Tree Service.

Another reason is our quality advice. When you work with the Elite Tree Service tree technicians you can enjoy the benefit of our professional guidance. It can be difficult for homeowners to ascertain if a tree needs to be removed. We can help! The Elite Tree Service team will gladly work with you to figure out whether or not tree removal is the right option for your specific tree. We apply careful thought and years of experience to each case. Our primary motivation is to help our customers as well as the environment, so if we can save a tree (perhaps by moving it or simply trimming it) we're extremely happy to do so. In fact, we have a certified arborist on staff, so Elite Tree Service is truly prepared to do what's best for both the individual tree in question and the local environment as a whole!

Common reasons for tree removal include decay, health issues, overgrowth, and poor placement.
Overgrowth doesn't just make a tree lose its luster but also give it the potential to cause big problems for your home's infrastructure. A tree with overgrown roots, for example, can lift up foundation, hardscaping, or a plumbing system, causing costly damage. In this case, tree removal is the only option to ensure no further incidents occur. However, if it's your tree branches which are overgrowing, we can do tree removal Gresham or Gresham tree trimming, pruning, and maintenance instead. 
A once beautiful tree which is now dead or dying has unfortunately likely become both an eyesore and a safety hazard. With just one strong storm or gust of wind the tree could come down, potentially causing debilitating injury or expensive damage as it does so. Rather than waiting for an emergency to strike, call Elite Tree Service! 
Trees can experience several different health problems including disease and fungi. These issues may not only lead to the death of that particular tree but others in your garden, also. We can help treat the tree when possible, or if removal is necessary to save your other trees, our trained staff will take care of it.
A tree in the wrong place can turn something wonderful into a source of annoyance, potentially stopping progress like a hardscaping project or not allowing other plants to grow properly. Elite Tree Service can change this! Our team can remove the tree and break it down or simply relocate the tree to a new, more appropriate spot.
When it comes to prices, Elite Tree Service offers affordable professional tree removal as well as competitive estimates - if you've received a quote from another commercial tree service, send it to us and we'll see if we can match or even beat it!
CHOOSE ELITE TREE SERVICE FOR RELIABLE GRESHAM TREE REMOVAL
Beyond the excellent Gresham tree services we offer, Elite Tree Service is proud to also provide unbeatable customer service to every client. Our job is to give you the best tree removal experience possible, which is why we always take the time to listen to your needs.

This is particularly important during a consultation, when we can work with you to decide whether or not tree removal is necessary. Additionally, after removing a tree we allow customers to choose if they'd like us to move the tree to a new location, have the tree chopped-up and left behind, or taken away. With either option, we leave your yard looking clean with no debris sitting for you to deal with.

For more information or to schedule your free consultation you can submit the form below or contact Elite Tree Service directly by phone at 971-998-8733 or email at info@elitetreeservicepdx.com. Whether you contact us for a free estimate, professional advice, price matching, Gresham tree removal, tree maintenance Gresham, tree trimming for Gresham, or another one of our service options, a qualified team member will be prepared to assist in any way possible.

If you require tree services in an emergency situation, call Gresham's Elite Tree Service at 971-998-8733 and we will be with you shortly – remember to leave a voicemail if we do not answer right away. You may send an email to info@elitetreeservicepdx.com if you prefer and our project manager will get an alert.