HILLSBORO OREGON TREE REMOVAL FROM ELITE TREE SERVICE
When searching online for "Hillsboro tree removal near me" you're looking to find a tree service company that puts your interests first while offering reliable, efficient, and safe Hillsboro tree removal – if this sounds like you, then you want Elite Tree Service!

With an extremely well-trained team and the latest equipment, we're ready to take on any tree removal Hillsboro challenge you may have while keeping safety as the utmost priority. We care greatly about our customers and will work hard to make your tree removal project look and feel easy. Elite Tree Services is always ready to take on tree removal in Hillsboro, Oregon and deal with trees big or small! We can provide same-day services for most jobs and emergency assistance when necessary.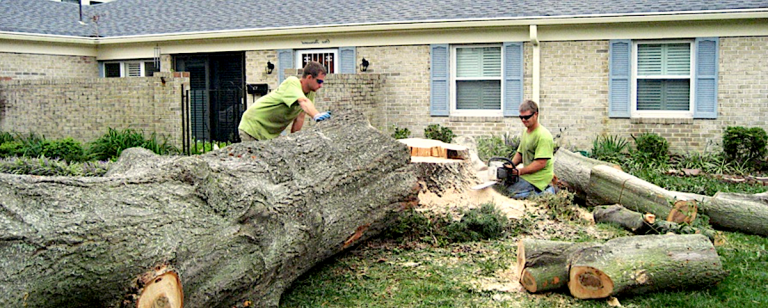 We also offer fair, competitive pricing. If you have received an estimate from another tree service company, send it over to us and Elite Tree Service will do our best to match or possibly even beat it.

To reach out to us to compare an estimate, receive a free consultation, request more information, or schedule services, simply fill out the contact form on our website. Or, to get in touch with an Elite Tree Service team member directly by calling us at 971-998-8733 or sending us an email at info@elitetreeservicepdx.com. We can't wait to help however we can!
WHY USE A PROFESSIONAL HILLSBORO, OREGON TREE REMOVAL COMPANY?
Attempting tree removal yourself can pose a major safety risk. To the untrained eye, tree removal may seem like a straightforward weekend project. Yet in reality, bad tree removal can result in major problems including property damage and personal injury, both of which are upsetting, costly, and avoidable. By going with a professional Hillsboro tree removal company you guarantee a smooth, safe, and uneventful experience (as it should be).

Working with Elite Tree Service means you can also enjoy an extremely easy tree removal experience. Unlike DIY tree removal, we make the entire process painless and effortless, even taking the time to clear any stray tree debris from your yard so you can get back to enjoying your outdoor space as soon as we've finished.

Additionally, Elite Tree Service is prepared to go the extra mile before we start our services with free advice. We offer free consultations and will give valuable advice on whether or not tree removal is the right solution for your particular situation. Assisted by our on-staff certified arborist, we take the time to listen to everything you have to say and thoughtfully consider all the options before presenting the best choice to you. Our team will never falsely recommend tree removal so you can count on us for a fair assessment.

We'll walk you through the ins and outs of the variety of reasons for tree removal, which are most frequently death, overgrowth, poor placement, and health problems:
Overgrowth is a particularly common reason for tree removal as overrun roots can easily lift up important home features such as the plumbing system, foundation, and hardscaping. Our team will carefully remove the tree without causing more damage. If the problem is overgrown branches, Elite Tree Service can help with that as well! We offer Hillsboro tree pruning, trimming, and maintenance on your schedule and tailored to your needs.
Dead trees are hidden hazards, ready to come toppling down on your home with a gust of wind, storm, or soil shift. In this event you'll wish you had gotten rid of the tree sooner – call Elite Tree Service now to save yourself a headache later! Or, if the situation is emergency and you need help right away, we can deal with that, too. If you are unsure whether or not the tree in question is alive and ready to return or if it truly has lost its luster, a free consultation will allow us to give you the advice you need.
Trees can be beautiful yard features, but when they are in the wrong location they can quickly turn into a nuisance you want dealt with. Tree removal because of poor placement is a prime opportunity for tree relocation as opposed to breakdown, so if you want to keep the tree but move it to a different spot, we can take that on, too!
Many people may not know that trees can experience health issues such as disease or fungal infections. If treatment is possible, we will work with you to follow that route. That said, these issues may likely mean tree removal, both to deal with the infected tree and to help prevent further spread to surrounding plants.
If possible, Elite Tree Service will match or beat our competition! Got an estimate from one of our competitors? Just let us know and we'll tell you if we can match or beat it. Just call 971-998-8733 for your free quote!
Trust Elite Tree Service for the best Hillsboro Tree Removal & Tree Services
Countless Hillsboro clients count on Elite Tree Service for safe, efficient tree removal. But don't forget, Elite Tree Service offers more than just tree removal services! We are proud to be the top choice for not just Hillsboro professional tree removal but also Hillsboro tree trimming, tree maintenance Hillsboro, stump grinding Hillsboro, and more! With just one phone call, you can arrange for Elite Tree Service to take care of any of your tree needs without any further hassle or delay. In everything we do, you, your family, your home, and your neighborhood are key. We believe dependable customer service is the foundation for a good business and will work hard to never let you down. This is especially true when it comes to safety – our team keeps up strict safety measures and never takes senseless risks. Instead, we'll treat your property like it's our own and will leave it looking better than we found it.

Contact us today for your free consultation by sending us an email at info@elitetreeservicepdx.com or giving us a call at 971-998-8733. Or just fill out and submit our website's easy contact form.
If you ever need emergency assistance, dial 971-998-8733 and leave a voicemail if an Elite Tree Service team member doesn't answer right away. Or, you may email info@elitetreeservicepdx.com and our project manager will get an immediate alert. Whichever method of contact you prefer, Elite Tree Service will respond as soon as possible and help solve your emergency tree problem.