PORTLAND OREGON TREE REMOVAL FROM THE EXPERTS AT ELITE TREE SERVICE
Trees can be beautiful yard features you're grateful to have, but when problems such as disease, overgrowth, or death come up, action must be taken. While we always try to save trees, in many cases, tree removal is the necessary solution. As you start looking online for Portland tree removal near me, you'll be glad to find Elite Tree Service. Elite Tree Service will help make the tree removal Portland process fast, easy, and cost-effective for you.

By working with a trusted team of professionals, you never have to worry about safety issues such as personal injury or property damage during your Portland tree removal. Our company is dedicated to putting safety first every time. Elite Tree Service tree technicians are fully trained and stocked with the best tools to make safe tree removal in Portland, Oregon no problem at all. We never cut corners but always manage to get the job done efficiently and on time.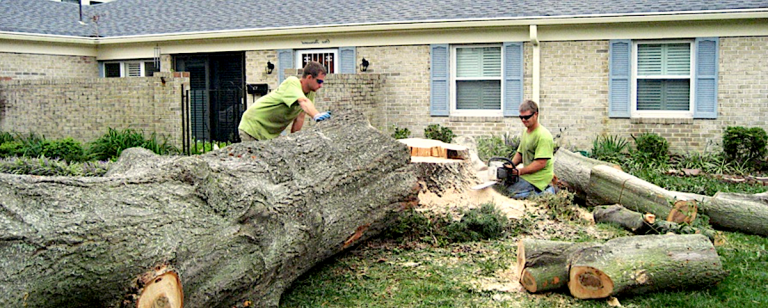 Elite Tree Service even has an arborist on staff to ensure all our bases are covered. Because of this general diligence we can offer same-day services for most jobs as well as emergency tree removal when necessary. After removal (emergency or regular) we can take the tree pieces away or leave them if you'd prefer. Either way, we'll leave your yard looking spotless.

And while our prices are already reasonable, Elite Tree Service is pleased to offer competitive pricing to make your choice of tree service professionals even easier. If you've received a quote from another company, send it to us and we'll do our best to match or even beat it! We also offer free consultations and estimates ourselves.

To contact Elite Tree Service to arrange for a free estimate or to get more information about our tree removal services, get in touch with us by phone at 971-998-8733, email at info@elitetreeservicepdx.com, or by simply filling out our easy form. We're always here to help!
WHY CHOOSE A PROFESSIONAL PORTLAND TREE REMOVAL COMPANY?
DIY tree removal may seem like a good idea for a big weekend project, but without the right tools and trainings, attempting tree removal on your own can be both extremely dangerous and time-consuming. It's important to remember that tree removal is a challenging task and if not done properly it may lead to costly and frustrating property damage or personal injury. One small error could quickly prove disastrous.

Instead of taking these risks, work with a professional tree removal company such as Elite Tree Service to ensure safety for you, your family, your home, and your neighborhood.

To help things run smoothly, Elite Tree Service also offers advice on whether or not tree removal is actually necessary – many homeowners aren't sure of their options and we are pleased to help determine the right solution for you. Elite Tree Service cares about the environment and will never recommend tree removal unless it's called for. Our team will take the time to thoughtfully consider your unique situation and combine your input with our expert knowledge to make the best choice. We have a staff arborist to provide input for situations exactly like these. The most common reasons for tree removal are death, health problems, overgrowth, and poor placement:
When trees develop health problems such as disease or fungus, the infection not only affects them but likely the plants around them, making the situation even more of a pain. Although we have a certified arborist on staff to treat tree health issues when possible, tree removal may be necessary to preserve the successful look and ecosystem of your yard. Elite Tree Service is prepared to handle this with care.
It can be sad to see a once beautiful tree die, however leaving a rotting tree makes the situation much worse, leaving you vulnerable to a number of big problems in the future. One storm or strong gust of wind is often all it takes to bring down a big tree – potentially right on your home or car. Removing the tree now saves you from having to call us for emergency assistance later.
Tree overgrowth can cause a variety of issues. For example, your tree's roots may be lifting up important home elements such as the plumbing system, hardscaping, or foundation. In these cases, removal is a valuable solution and the tree can be broken down or relocated depending on your preference. Or, if you're facing branch overgrowth, another solution may potentially be Elite Tree Service's Portland tree pruning, trimming, and maintenance service. We can keep your trees maintained on a set schedule that makes sense for you.
Many homeowners may find themselves with a tree placement problem at some point. Perhaps the previous tenants planted the tree in an unfortunate spot, or maybe the choice you made a few years ago is now impacting your new garden vision. Elite Tree Service can remove and relocate this tree or get rid of it entirely.
Whenever we can, we'll match or beat our competition... so if you have an estimate from a competitor, just let us know and Elite Tree Service will let you know if we can beat it. Just call 971-998-8733 for your free quote!
TRUST ELITE TREE SERVICE FOR THE VERY BEST PORTLAND TREE REMOVAL
Elite Tree Service understands that fast, efficient tree service does not have to come at the expense of safety for you and your home. Our team is prepared, trained, responsible, and dedicated to serving your needs. We make safety our top priority because we truly care about our customers. Elite Tree Service is also a versatile tree removal team, offering Portland professional tree removal, Portland tree trimming, tree maintenance Portland, Portland stump removal, and more. To schedule services, request an estimate, or ask any questions, use our simple contact form or get in touch with our time directly by emailing info@elitetreeservicepdx.com or dialing 971-998-8733. We can't wait to help in any way possible and look forward to hearing from you!
If you need emergency tree assistance, you can reach us by calling 971-998-8733 and leaving us a voicemail if we don't answer. Or feel free to email info@elitetreeservicepdx.com instead and our project manager will get an alert. Whichever method of communication you prefer, Elite Tree Service will attend to your tree removal problem as quickly as possible.